Help United Way of Tarrant County Beat the Heat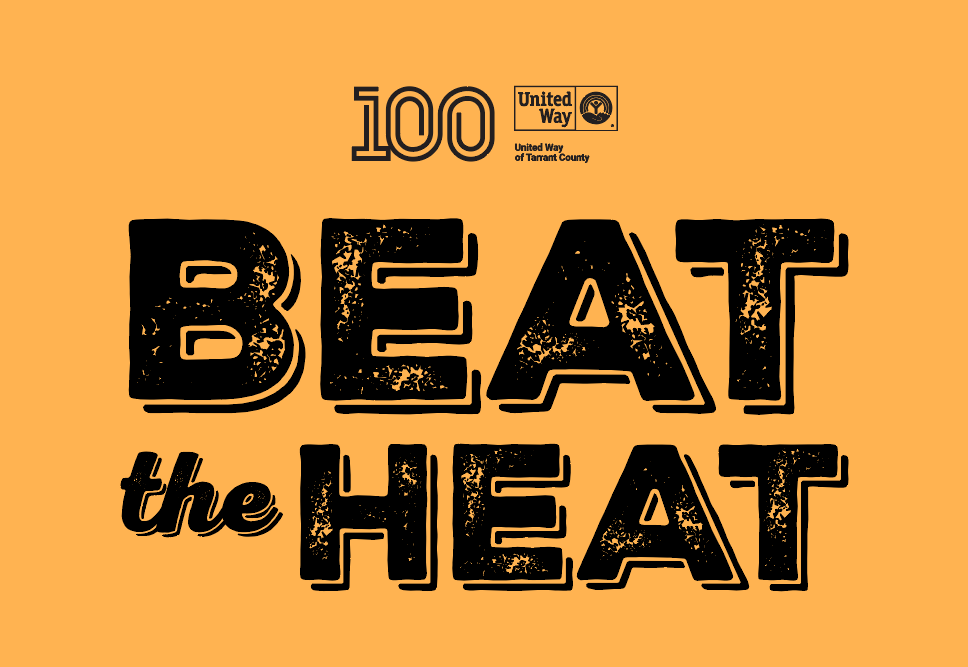 United Way of Tarrant County will be accepting new and gently used fans (box, pedestal or tower) and small air conditioning units using a standard wall 115V electrical outlet through the Beat the Heat Collection Drive, June 21 through September 23.
According to the National Weather Service, heat is the number one cause of weather-related death in the United States. This collection drive will help older and disabled adults without sufficient access to air conditioning to keep cool and prevent serious illnesses such as hyperthermia, heat stroke or dehydration. Items collected will be distributed to various agencies in need, including United Way of Tarrant County's Area Agency on Aging (AAA), the Aging and Disability Resource Center and local fire stations.
"For most of us, the record-breaking heat is little more than a nuisance. We can usually find relief in our air-conditioned offices or homes. However, for our older population without air conditioning or fans, this heat can be more than just a hardship," said Shakita Johnson, Executive Director for AAA. "Excessive outdoor temperatures can push indoor ambient temperatures to dangerously high levels for seniors. That's why it's so important for older adults to have access to fans when air conditioners are unavailable."
United Way of Tarrant County received a request for fans from the Samson Park Fire Department, trying to bring relief to older residents in the community suffering from the heat wave. Their request further calls attention to residents throughout Tarrant County who are unable to keep cool and are at risk of heat exhaustion or stroke. Older adults and those struggling with respiratory issues are particularly vulnerable to the impact of the 100+ degree temperatures.
There are several ways for the community to contribute to the Beat the Heat Collection Drive.
For Tarrant County residents who are currently without air conditioning or a cool place to stay, call 2-1-1, a 24-hour helpline, or visit 211texas.org to find the nearest cooling center.