Wednesday, March 29, 2023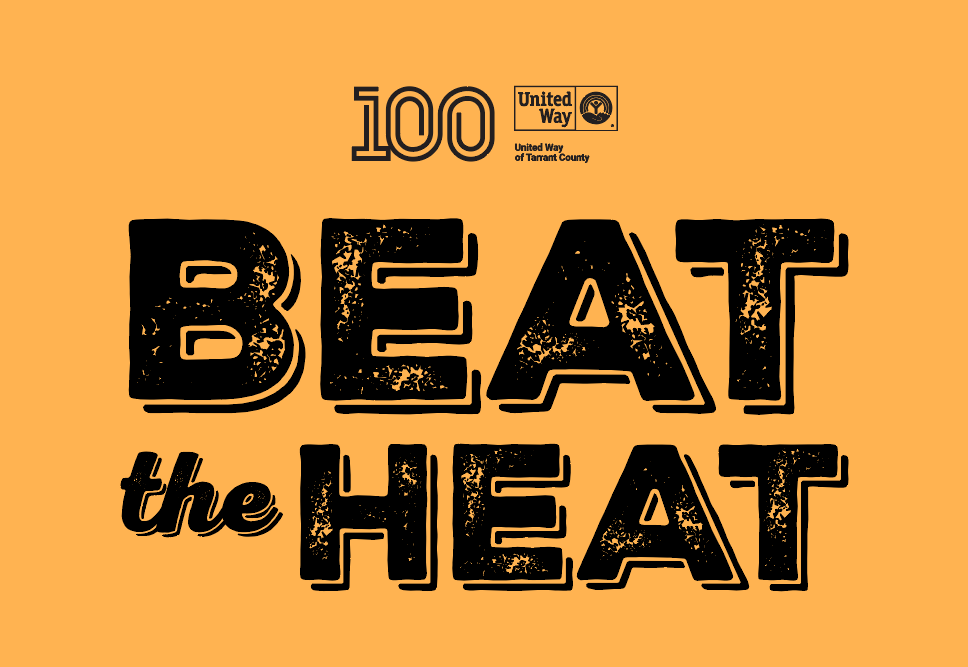 Help protect our most vulnerable populations against dangerous temperatures through donating to our Beat the Heat air conditioner unit drive and fundraiser.
We're collecting 100 AC units in honor of our 100-year anniversary to help older adults and disabled individuals without sufficient access to air conditioning keep cool and prevent serious illness during the hot summer months.
The Beat the Heat collection drive will continue through September 30.
In 2022, Tarrant County experienced at least one heat-related death a week during the summer months.
Of the heat-related deaths in Tarrant County, most victims were found in homes without a working A/C unit.
Tarrant County is one of the top 10 Texas counties with the most heat-related deaths (1999-2022).
How you can help
Give money to purchase new AC/heating units by filling out the form below
Donate new and gently used small AC units at our collection sites (listed below)
2023 Collection Site Locations
PLEASE CONTINUE TO CHECK BACK TO THIS WEBPAGE FOR UPDATES TO SITE OPEN DAYS/HOURS.
United Way of Tarrant County – Main Office
201 N. Rupert Street, Suite 107, Fort Worth, TX 76107
Fort Worth Metropolitan Black Chamber of Commerce
1150 South Freeway, Suite 211, Fort WorthTexas 76104
GRACE Donation Station
1060 Texan Trail, Grapevine, TX 76051
For questions about Beat the Heat, please contact Victoria Wallen.
Tarrant County residents needing help to stay cool this summer can call one of these help lines:
2-1-1 Texas is a free, anonymous social service hotline available 24 hours a day. Call 2-1-1 to or visit 211Texas.org find the nearest cooling center.
1-888-730-ADRC (2372) The Aging and Disability Resource Center assists those 60+ or adults with a disability find utility bill assistance and learn if they qualify for a free A/C unit.

1-844-4TX-VETS (844-489-8387) Active-duty military, veterans and their families can call the Texas Veterans Network for assistance with getting a free A/C unit or utility bill help.

---
Together, we can Get United to protect vunerable populations against preventable heat-related deaths. Join us by giving below.
A $500 donation will cover the cost of one AC/heating unit. If you would like to cover the cost of one unit, you can add $500 in the 'Custom Amount' section below.
(Please include 'Beat the Heat' in the notes section.)